You don't have the time to read everything, no problem! Aerobar is here to keep you in touch with the lastest news.
---
Alistair Brownlee in front of Mo Farah
It's the best athletes' award period. We always thought those distinctions didn't make any sense because in facts, we don't judge athletes on his performance or personnality but on his popularity of dominance in his sport.
It's finally Andy Murray (tennis) that was awarded with the Spoty BBC Sport(wo)men of the year in front of Alistair Brownlee, Nick Skelton (horseriding) and… Mo Farah. Yes, winning both 5000 and 10 000m in the Olympic Games allows you to finish 4th… We thought that athletics was a very popular sport…. Well, more than horseriding.
Where did your #SPOTY favourite come?

Full story ➡️ https://t.co/76ofUdUMYT pic.twitter.com/NwRSDH9xGG

— BBC Sport (@BBCSport) 18 décembre 2016
---
Ski is stronger than tri in Switzerland.
Switzerland also had its ceremony. With Nicola Spirig and Daniela Ryf, we thought that triathlon would surely win awards for the Sport Awards of the Creduit Suisse. It's actually Lara Gut, ski world champion who won it for season 2016.
2 von sechs Weltklasse-Athletinnen – mega Leistung von unserem Coach! Schade, dass er nicht als Coach des Jahres nominiert war @danielaryf pic.twitter.com/XXltAM97F4

— Nicola Spirig (@NicolaSpirig) 19 décembre 2016
---
Australian detection
For a few years now, Australia is using a different method in order to evaluate its talents. Instead of making them pass the usual runnng and swimming (in pool) test, they'd rather multiply efforts.
For a whole week end, australian talents have to take part to an aquathlon, to a bike criterium, a 1000m in athletics and two triathlons with supersrpint distances
(400m of swim/8km bike (4 laps)/2.4km running) and ultra sprint (200m of swim/4km bike (2 laps)/1.2km running).
We now know that the best junior runs the 1000m in 2 min 33s.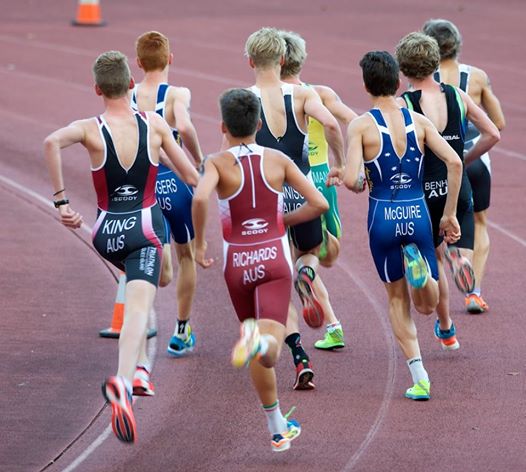 The principle is pretty easy and ingenious since the athlete can't hide his weaknesses, on the bike or during transitions.
Triathlon Australia gathered all the information on this website. 
---
Uxio Abuin Ares on his 4th victory, Emmie Charayron is back
There was a continental african cup this week-end in Dakla. It is the spanish Uxio Abuin Ares that won it. He ends up his season on fire since it is his 4th victory on a row. And in these four, there are two world cups.
Quentin Barreau finishes 1st french athlete ranked 7th, just in front of Badr Siwane.
For the women race, Emmie Charayron finished 2nd. Jenny Manners (GBR) will take the lead over the french during swimming and bike parts. Even if Emmie ends up 2nd, she's having the best runnning time with 16:59 in which she had to obervate a 10 seconds penalty.
For the french athlete, that was a come back to competition in triathlon since she had to give up on her olympic race because of injury.
To see results, triathlon.org
---
Just for eyes pleasure, Tony Martin's new bike